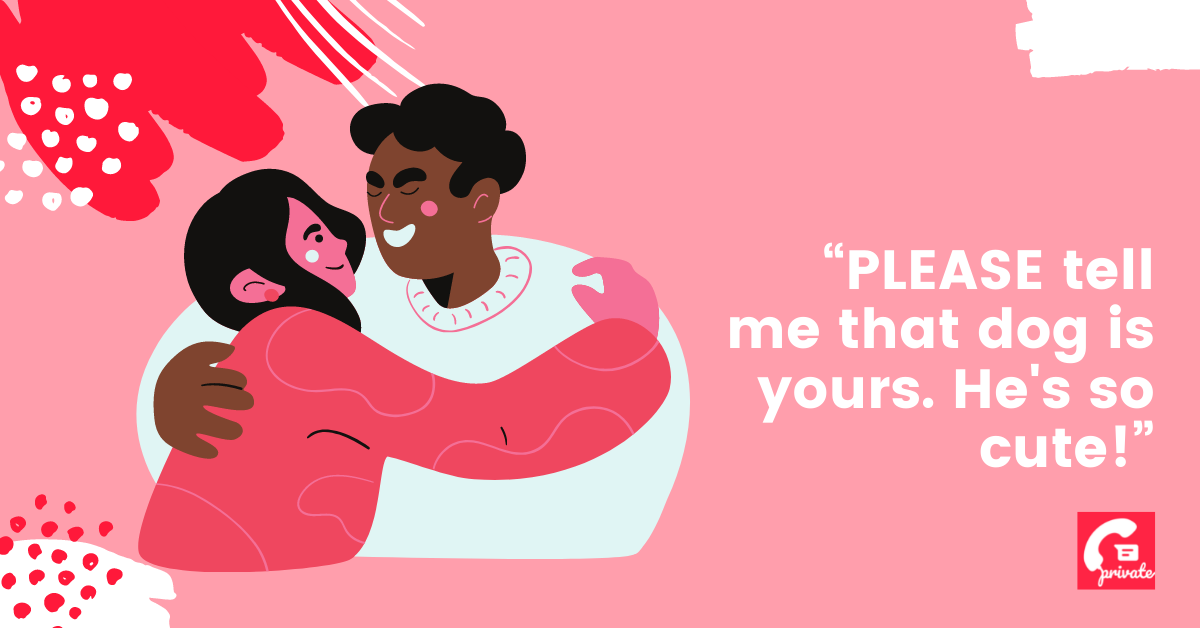 Do you find any trouble starting your first talk on online dating apps or websites? Or do you always open your first line with an online stranger with a boring question like "Hey, how's it going?" That won't be useful as you expect your conversation to go smoothly and naturally.
The best online dating icebreaking question topics will be provided below so that you'll be able to push your online talk to go on and on in a natural and friendly way.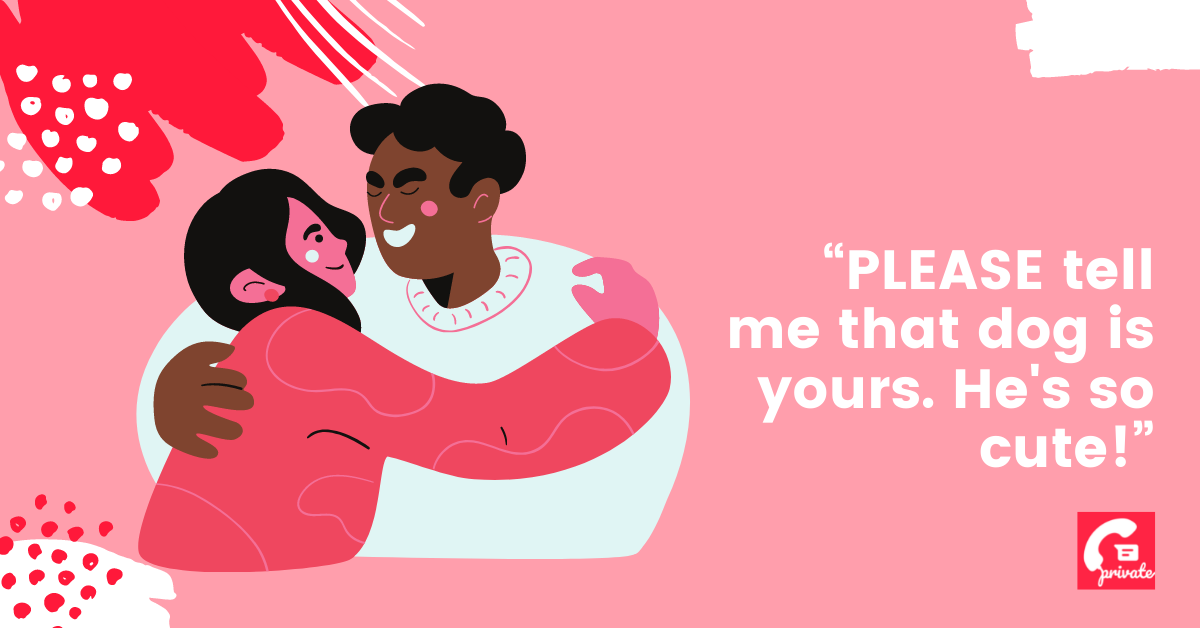 Best Online Dating Icebreaking Question Topics
Topic#1. Food and Drinks
Diet is the must-have thing in everyone's life. Questions about food and drinks are a good kickout for online dating talks. The questions about food and drinks for icebreaking during online dating include:
"Do you like cheese? My favorite's gouda."
"Quick: What is your go-to pizza topping?"
"You seem like someone who'd know where to get the best taco around here…"
"Have you tried making a frittata in your cast iron skillet? That's my favorite way to use mine."
"How do you take your coffee?"
"Do you prefer chocolate or candy?"
"Your favorite non-alcoholic and alcoholic drink?"
"So, what are your thoughts on pineapple on pizza?"
Topic#2. Pet
Pets are the softest part for the majority. A cute pet is an eternal topic that fits almost all situations. For higher certainties, the date's profile should be checked and the pet will be introduced there if he or she really has one. The questions about pets for icebreaking during online dating include:
"PLEASE tell me that dog is yours. He's so cute!"
"Your dog is amazingly cute. What's their name?"
"Dogs or cats? And yes, there is a right answer."
"Do you have any pets?"
Topic#3. Books
The topic about reading and books is the securest and is possible to push your conversation going. If your date likes reading, that'll be a useful pathway to enter deeper understanding. The questions about books for icebreaking during online dating include:
"Are you reading anything interesting lately?"
"What is the title of the last book you read?"
"Who is your best author?"
Topic#4. Entertainment
TV series, music, and movies are the commonest conversation topic that can be used for all cases. Even anecdotes about stars are also able to be used as an icebreaker for online dating. The questions about entertainment for icebreaking during online dating include:
"What was your favorite Saturday morning cartoon growing up?"
"If you had to pick only one music artist to listen to for the rest of your life, who would you pick?"
"Rank the three worst movies of all time. Go!"
"What part of a kids' movie scarred you for life?"
"What was your favorite TV show as a kid?"
"OMG, I love [insert TV show they mentioned in their bio here]! Who is your fav character?"
"What are the top 3 movies you've watched?"
"Which Television series have you never gotten over?"
Topic#5. Traveling
Traveling is one of the commonest activities for people nowadays and travelers would like to share their traveling experiences with others. Traveling is regarded as one of the best topics to start your conversation for online dating. Another advantage of traveling as an online dating topic lies in its capability to arouse more topics based on the traveling story.
The questions about traveling for icebreaking during online dating include:
"I see you're into traveling! If you won an all-expense paid trip to anywhere in the world, where would it be?"
"Where was that third pic in your profile taken? It looks beautiful there!"
"What is the coolest place you've ever visited?"
"What is your dream destination?"
"What is your perception of the perfect vacation?"
Topic#6. Experiences
Everyone wants to know as much information as possible about the date. Moreover, everyone must have gone through some surprising experiences that seldom occur to others. Moreover, people like to share their mysterious experiences with others to show the specialty of them. The questions about experiences for icebreaking during online dating include:
"What's the strangest nickname you've ever been given and how did you earn it?"
"Describe yourself in 3 emoji."
"If your life had a theme song, what would it be?"
"It looks like you're a Harry Potter fan. Which Hogwarts house would the Sorting Hat most likely put you in?"
"What's your grossest hidden talent? Don't be shy."
"What's the worst gift you ever got? (And did you return it?)"
"What was your favorite birthday?"
"What's the strangest gift you've ever received?"
"What's the worst haircut you've ever gotten?"
"What type of coffee would you describe yourself as?"
"What's your funniest moment in life?"
Topic#7. Assumptions
Assumption questions are best fit for icebreaking because everything is based on assumptions instead of facts. Therefore, assumptions have nothing to do with privacy and security. Interesting assumption questions help your conversation during online dating go smooth and natural. The questions about assumptions for icebreaking during online dating include:
"What would be your dream job if money didn't matter?"
"If you could switch lives with one person for a day, who would it be?"
"What advice would you give your 18-year-old self?"
"What actor would you pick to play you in a biopic?"
"If you could have dinner with anyone in the world, dead or alive, who would you pick and what would you ask them?"
"Which Marvel superhero would you be if you could choose?"
"If it was your last day on earth, what would eat for breakfast, lunch, and dinner?"
"If you had to swap your legs with the legs of any other animal, which animal would you choose?"
"If you had to eat a crayon, what color would you choose?"
"If you had to pick a superpower, which one would it be?"
Dos and Don'ts for Online Dating Icebreaking
Dos
Be appropriate.
There's a fine line between flirting and being inappropriate and you should know where it is. Be sure what questions you can ask and what questions you can never ask.
Be natural.
Try to get your conversation flowing in a natural way and add some interesting points when necessary.
Be customizable.
If you think the above icebreaking questions for online dating are fit for your online dating, learn to be customizable and never use them directly.
Profile based.
Your icebreaking questions for online dating can and should be based on your date's profile and more topics can be dug based on that.
Don'ts
Don't use the above icebreaking questions directly.
If you think the above icebreaking questions are appropriate to use, never use them directly.
Don't overshare.
Sharing should be a steady process and your stories shouldn't be overshared. It's also beneficial to protect your online privacy.
Online Dating Icebreaking Questions to Avoid
Is there anyone who saw you naked accidentally? What was their reaction?
What was your age when you shared your first French kiss? Was it any good?
What's your opinion about your kissing abilities?
What is the biggest turn-on for you?
Do you enjoy talking dirty or naughty?
Have you ever had an extra-marital affair?
How many relations have you had till now?
What is the one thing which you can never forget about your first night?
Bottom Line
Icebreaking questions are best fit for those who are shy and have no idea what to do to keep their online dating moving on, but what you really need for online dating lies in your true heart. It's a tool that breaks the ice but it's love that keeps your relationship forever.
---